June 7 & 22, 2023 Cyanobacteria
Monitoring Report
Here are assay results for Microcystin levels at Lake Zoar sites. Results meet the assay kit's QC
criteria.
The U.S. EPA and CT DPH currently advise a Microcystin threshold of 8.0 parts per billion (ppb; μg/L)
for recreational waters.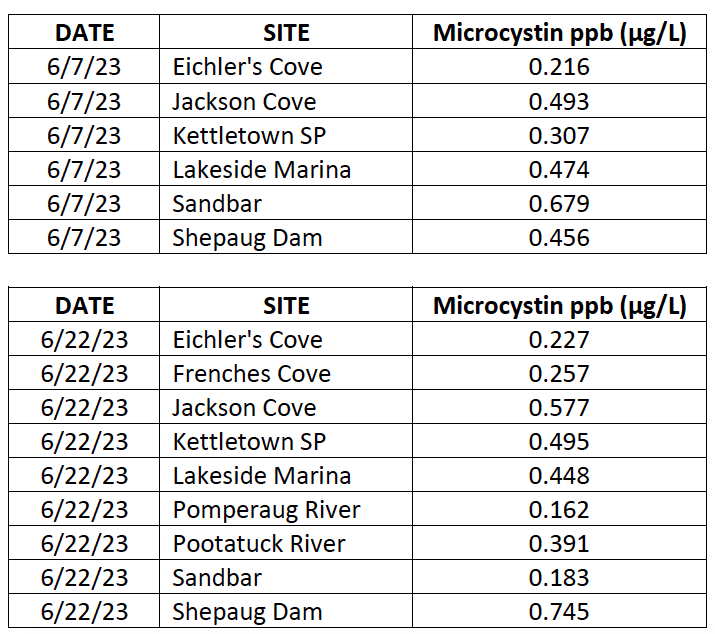 Nitrate & Phosphate Report
Here are assay results for nitrate and phosphate levels at Lake Zoar sites.
Nitrate is reported in milligrams per liter (mg/L).
Phosphate is reported in micrograms per liter (μg/L).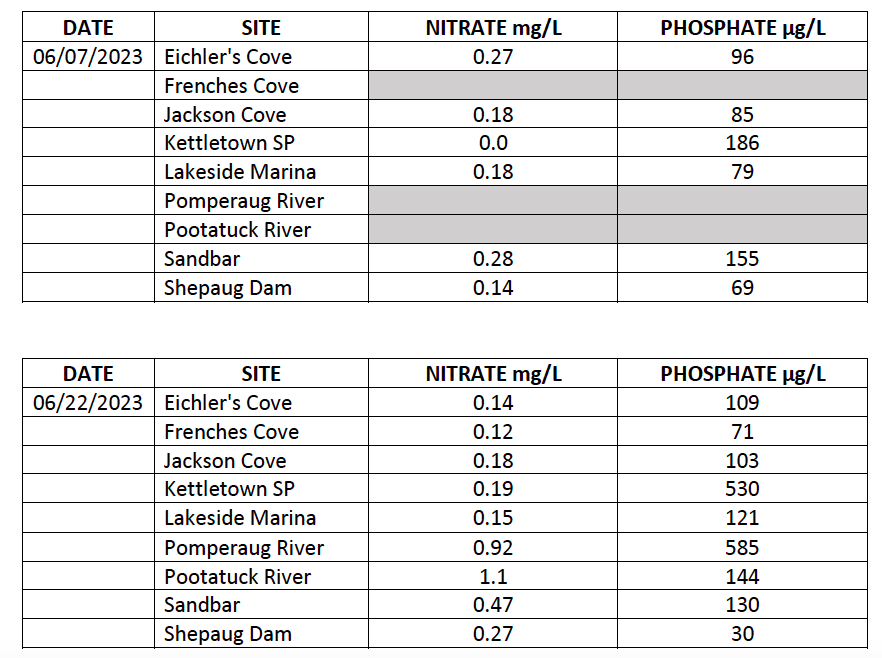 Thank you for participating in the WCSU Cyanobacteria Monitoring Program.

Keyner Rojas
Christian Mollica
Edwin Wong, Ph.D.
Cyanobacteria Monitoring Program
Department of Biology
Western Connecticut State University
Danbury CT 06810