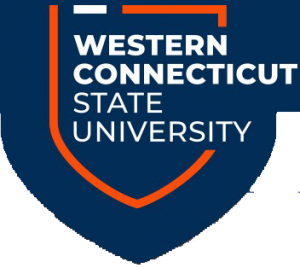 May 11, 2020  ♦  by WCSU News
"DANBURY, CONN. — Western Connecticut State University Associate Professor of Biological and Environmental Sciences Dr. Edwin M. Wong has received a $20,000 grant from Praxair/Linde to fund his continuing environmental research. Wong currently is researching and investigating toxic Cyanobacteria in Connecticut waterways.
Cyanobacteria, more commonly known as "blue-green algae," has been a growing health issue around the world. Certain freshwater Cyanobacteria can produce Microcystin, which is toxic and poses a major threat to drinking and recreational waters, as well as the environment at large. Cyanobacteria algal blooms forced closures of bodies of water around the country in summer 2019, including several lakes in New Jersey, Gulf Coast beaches in Mississippi, and public beaches on Candlewood Lake, Lake Zoar and Beseck Lake in Connecticut.
"During the last four years," Wong said, "my lab has been conducting an annual program to monitor regional lakes for the growth and activities of Cyanobacteria during the summer months when Cyanobacteria are most likely to flourish and bloom." Wong's research so far has been largely funded by municipal health departments, which are concerned with the safety of recreational waters, especially at public beaches. Wong continued, "The data we've provided have been instrumental in informing health departments on beach closures when Microcystin toxin levels exceeded federal and state limits."
The funding from Praxair/Linde will allow Wong to expand his research to identify which specific Cyanobacteria produce Microcystin, the genetics of toxin biosynthesis and the environmental conditions that lead to and support toxic blooms. "I am very excited that Praxair/Linde has decided to partner with me to investigate this important environmental and public health issue," Wong said. "The data we hope to obtain will give us key insights into how these environmental microbes behave and what we might do to protect the recreational users in our region of Connecticut."
Wong also will use the funding to recruit student researchers and purchase supplies and instrumentation to streamline his research techniques; include monitoring of other potentially Cyanobacteria-related toxins such as Saxitoxin and Anatoxin; and monitor and measure a variety of environmental metrics where blooms form, including nitrogen and phosphorus concentrations, water pH and temperature and water ion levels.
Of his work, Wong said, "Over the past four years I've had the privilege of working with a terrific team of student researchers, who include not only university undergraduates, but also several high schoolers. I am proud that this project has not only trained a new generation of researchers – especially women scientists – but also given them an opportunity to contribute to the health and well-being of their community."
For more information about Wong's research, email [email protected]. To learn more about WCSU's Biological and Environmental Sciences program, visit www.wcsu.edu/biology."