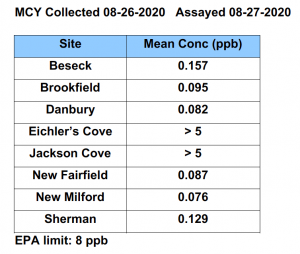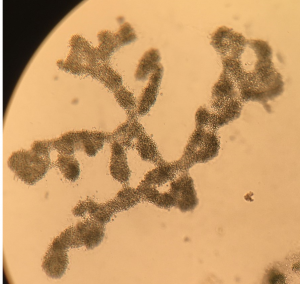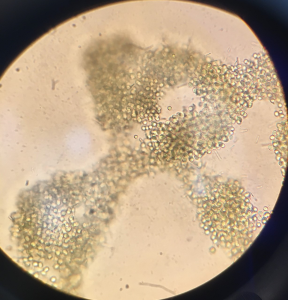 "Here are this week's assay results for Microcystin levels at tested public beach sites. Samples were collected August 26, 2020, below or away from any floating bloom material. Results meet the assay kit's QC criteria.
The U.S. EPA and CT DPH currently advise a Microcystin threshold of 8.0 parts per billion (ppb; µg/L) for recreational waters.
Attached are also some nice photomicrographs from student, Shafaq Hashmi. These samples were collected at Eichler's Cove this week and show huge Microcystis mass.
Thank you for participating in the WCSU Cyanobacteria Monitoring Program.
Edwin M. Wong, Ph.D.
Ghada Hafez, Ph.D.
Cyanobacteria Monitoring Program
Dept. of Biological & Environmental Sciences
Western Connecticut State University
Danbury CT  06810"